Baking (session?) cookies:

Pre-Heat the oven to 350.

You spend ten minutes on Stack Ovenflow figuring out why your oven doesn't have this temperature, until you release that it's an American recipe with degrees in Fahrenheit.

Measure out and combine the dry ingredients in a bowl and set aside.

You will then completely forget to use them.

Cream together the butter and sugars until mixed.

89% of the mixing will happen in the first 5 seconds and the remaining 11% will take ten minutes. There is a random chance that your mixing will be refused entirely but if you try again it will mysteriously work.

Add in the egg, vanilla, honey and peanut butter. Blend until smooth.

This step goes easily and you get cocky and stop paying close attention.

Add in the dry ingredients and mix well. The batter is quite thick, you'll know it's mixed well when your arm starts to hurt!

​As above, you've forgotten all about the dry ingredients and you jump straight to "mix well". You mix for 20 minutes and sprain your wrist before you think to read the instructions more thoroughly and add the dry ingredients.

Using generous rounded tablespoonfuls, place into roughly circular shapes on a baking tray. (You should get 12 exactly).

You spend 1.5 days trying to find out from the business team what exactly a "rounded tablespoonful" and "roughly circular" are.

Put into the center of the oven for 10-12 minutes. I do 10 minutes which gives you a slight crunch on the outside and a velvety smooth inside. If you prefer a crunchier cookie, do 12 minutes but no more. Any more time and they taste burnt!

​You haven't tested your cookies before your guests arrive and you're using a waterfall delivery system so you put all your cookies on one tray. You then get distracted by your guests and burn the cookies and have to send to Deliveroo for more cookies.

With thanks to

Nigella

!

Pair programming is recognised as a way of writing great code, but can remote teams do it?

Absolutely! I did my entire Makers Academy course remotely and I paired remotely everyday. It definitely has some benefits over in-person pairing and I think it's a great way of working.

If you haven't already, read my article

10 Tips for Great Pair Programming

- this post assumes you've read it. The most important tips from that article? Swap driver/navigator roles every 25 minutes and listen more than you talk.

The main difference with pairing remotely is that you have to be a bit more intentional about your communication. Here are my 5 tips for communicating well virtually.

1. Use your camera


The major drawback of pairing is that you lose body language communication. You can in large part make up for this by turning on your camera and making sure your pair's camera is on. I like to use Zoom for pairing as the screenshare/camera work well together.

2. Check in with your pair


Before you start working, make sure to ask your pair how they're doing - the same way you would in person. Maybe even have a virtual cup of coffee together in the morning!

3. Take good breaks


This is one of the major benefits of working remotely - you're in your own space so on your breaks you can easily meditate/pop outside to the garden/do your laundry.

4. Create a dummy branch

Swapping driver/navigator roles regularly is critical for healthy pairing. If you're concerned about pushing experimental code to git, create a dummy branch that you can push to in order to swap your possibly embarrassingly rudimentary code - then you can start using the real branch when you have passing tests.

5. Virtual high fives


Totally a thing. The key is to slap the camera (almost) with one hand and slap your thigh with the other to get the sound. If you want a slightly ironic high five, you can facepalm at the same time.
Powered by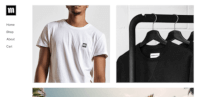 Create your own unique website with customizable templates.